Director, Centre for Biocomposites and Biomaterials Processing
Dean & Professor
Hon. Doctorate, PhD, P.Eng, FRSC (UK), FCAE
Dr. Sai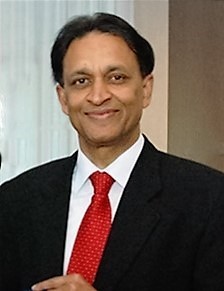 n specializes in advanced nanocellulose technology, biocomposites and bio-nanocomposites at the University of Toronto, Faculty of Forestry. He is cross-appointed to the Department of Chemical Engineering and Applied Chemistry. He is a fellow of Royal Society of Chemistry, U.K. and a fellow of the Canadian Academy of Engineering. He is also an adjunct professor of the University of Guelph and University of Luleå, Sweden, an honourary professor at the Slovak Technical University and at the Institute of Environmental Science at the University of Toronto, and collaborates with American and European research institutes and universities.
Prof. Sain is globally known for his pioneering work on the Biocar Initiative and in 2009 an issue of Toronto Life magazine featured his idea as the second best among 25 World Changing Ideas from the Smartest Torontonians. Dr. Sain holds several awards: A few recent ones are the Plastic Innovation Award and the KALEV PUGI Award for innovation and contribution to industry. He is the author of more than 400 peer-reviewed papers and is designated as a highly-cited researcher. Prof. Sain has hugely contributed to society at large by translating research into commercialization. He has tens of patents and is world-renowned for his expertise in transforming research ideas into commercialization. He has several start-up companies that are spin-offs from his research findings. A few examples are: Greencore Composites Inc., Natures Affinity Inc. and GreenNano Technologies Inc.. To date he has made more than 30 technology transfers to industries and has helped create new companies for making products ranging from packaging to automotive to building construction materials. Prof. Sain's research activities are documented by global television networks, magazines and radio interviews.
He is also the co-author of the world's first book on cellulose nanocomposites and has also co-edited a number of books. He is involved in many global strategic research policy developments, standardizations and research-funding strategic councils in an advisory role. He is a highly acclaimed engineering consultant in materials engineering and works with almost 100 companies worldwide.
Prof. Sain is a leader in creating non-profit organizations that are highly meaningful to society at large. He is the founding member of the Canadian Natural Composites Council, the Ontario BioAuto Council, the Ontario-Jianshu Nano-Innovation Centre in Suzhou, China and many more. He has championed the global WPC industry by actively persuing his global vision for this important and emerging green industry. He has chaired many global committees and has helped grow this industry to over a one-billion-dollar market.