Engineer | Leader | Family Man
Ford Motor Company's Powertrain Engineering Research and Development Centre (PERDC) is nestled just across the Detroit River in Windsor, Ontario, with operations being led for more than two decades by manager and technical leader Jimi Tjong. In this role, Jimi is responsible for managing a diverse group of highly skilled employees, each bringing different technical qualifications that solidify Ford's position as a global automotive technology leader.
To Read More About Jimi's Amazing Career and His Work At Ford Motors, Read The Full Article HERE!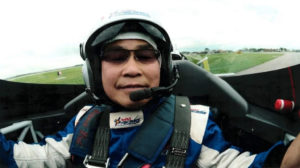 Ford Motor Honours Jimi Tjong | Driven to Succeed